Coach team how to compact the field and prevent opportunities to penetrate. Reduce the space between lines as an 11 man unit and learn how to slide and shift to...
13-03-2014 Hits:60588 Defending 11vs11
Darren Pitfield
Read more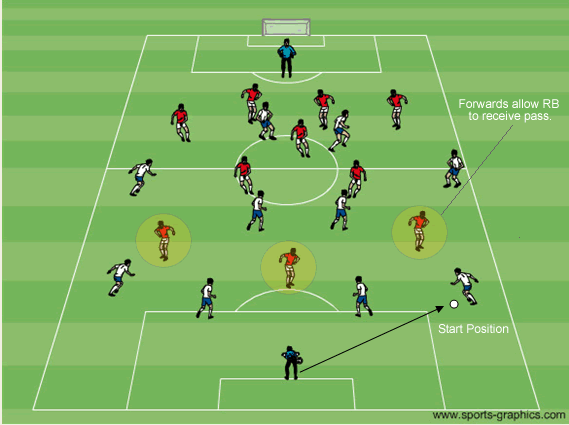 Defending from the front in a 4-3-3 exercise. Pressing roles and the actions of the players involved in retaining the football back as quickly as possible and/or forcing errors from our...
01-06-2011 Hits:81470 4-3-3 (Standard)
Ray Power
Read more