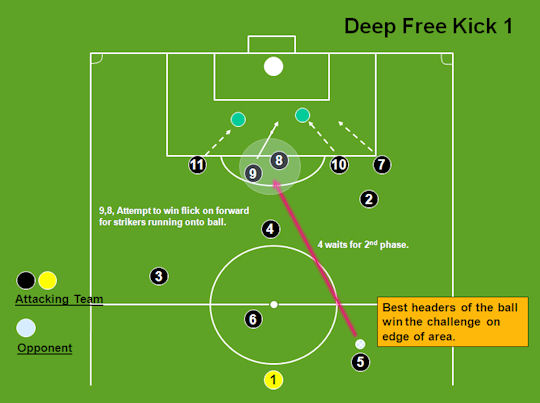 Set Piece Objective(s)
Exploit the second phase ball from a deep free kick.
Diagram 1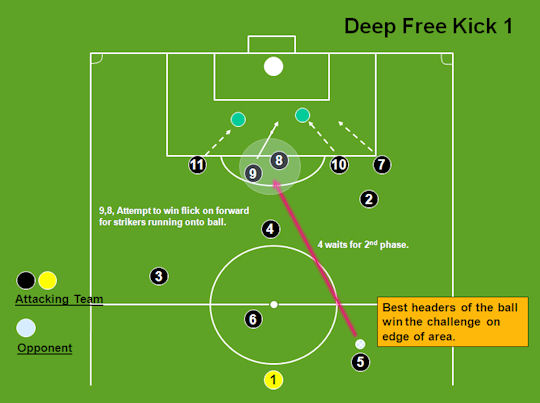 ORGANISATION:
8,9 are the attacking targets for a flick on for a striker to finish.
5 (Centre back) takes the aerial kick to the edge of the 18yrd box.
11, 10, 7 are preferably small quick players who can exploit the second phase ball.
2,4 hang deep for the second phase headed out by the defending team.
INSTRUCTIONS:
Ball should be a high hanging delivery. Ensure you have the best headers of the ball placed under the initial kick.
KEY COACHING POINTS:
Encourage strong challenges on the edge of the penalty area.
Ensure the strikers are on their toes and ready to react to any knock down.
Ensure the holding players are on their toes and ready to follow up and shoot or help rebuild.
VARIATIONS:
None.
Diagrams were generated using EasyGraphics.